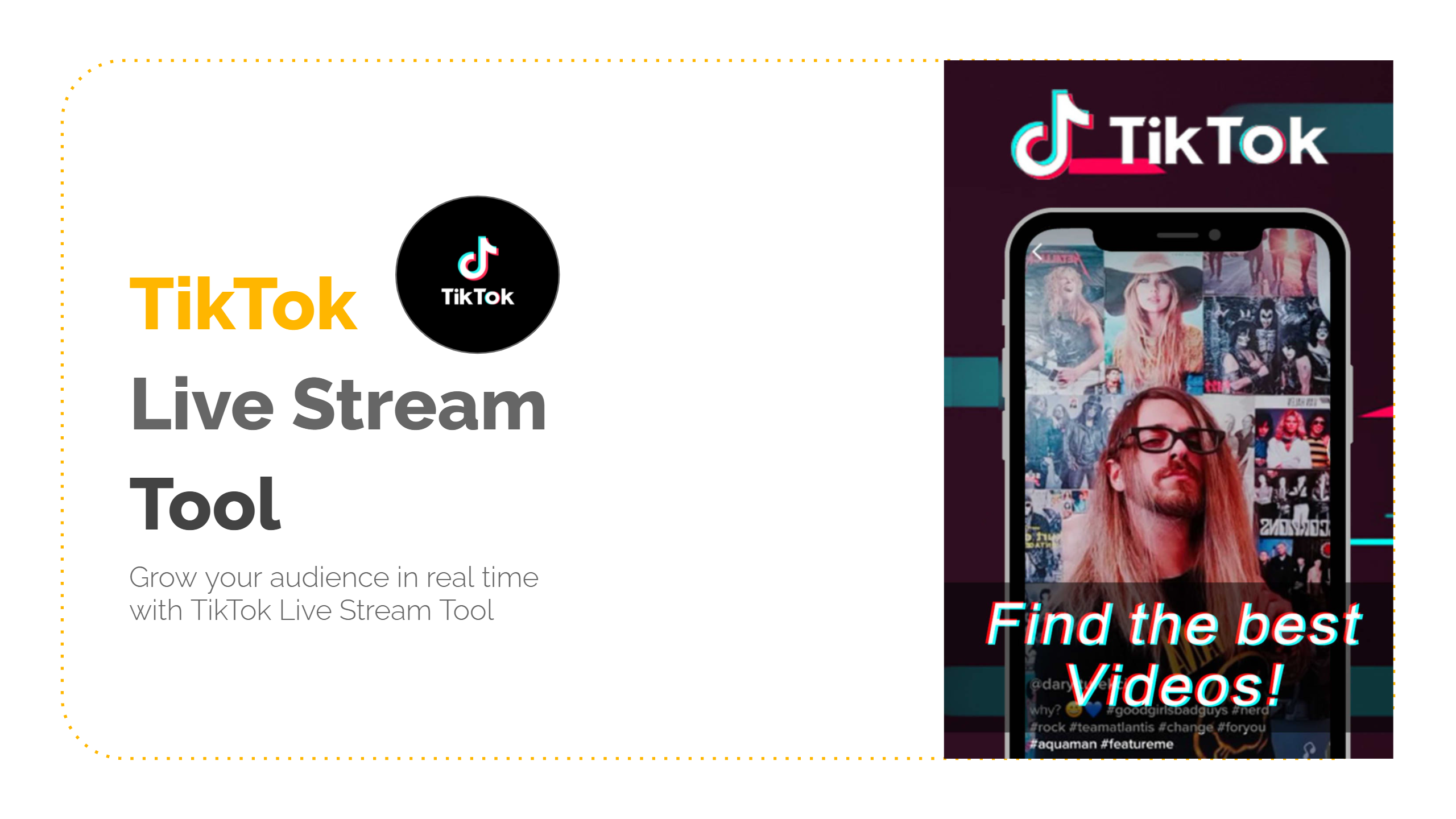 TikTok Go Livestream With OBS [Live Streaming Tool]
By using TikTok Live Stream Tool, you can stay connected with your followers in real-time and raise money for charities through donation stickers.
List Benefits of TikTok Live Streaming:
------------------------------------
- Grow more audience
- Live your videos loop in TikTok
- Sell Products with Brand Ads
- Stay connected with your followers in real-time
- Raise money for charities through donation stickers
- Amazing Tool for TikTok users and earners, etc.
We will help you take your social media presence to another level.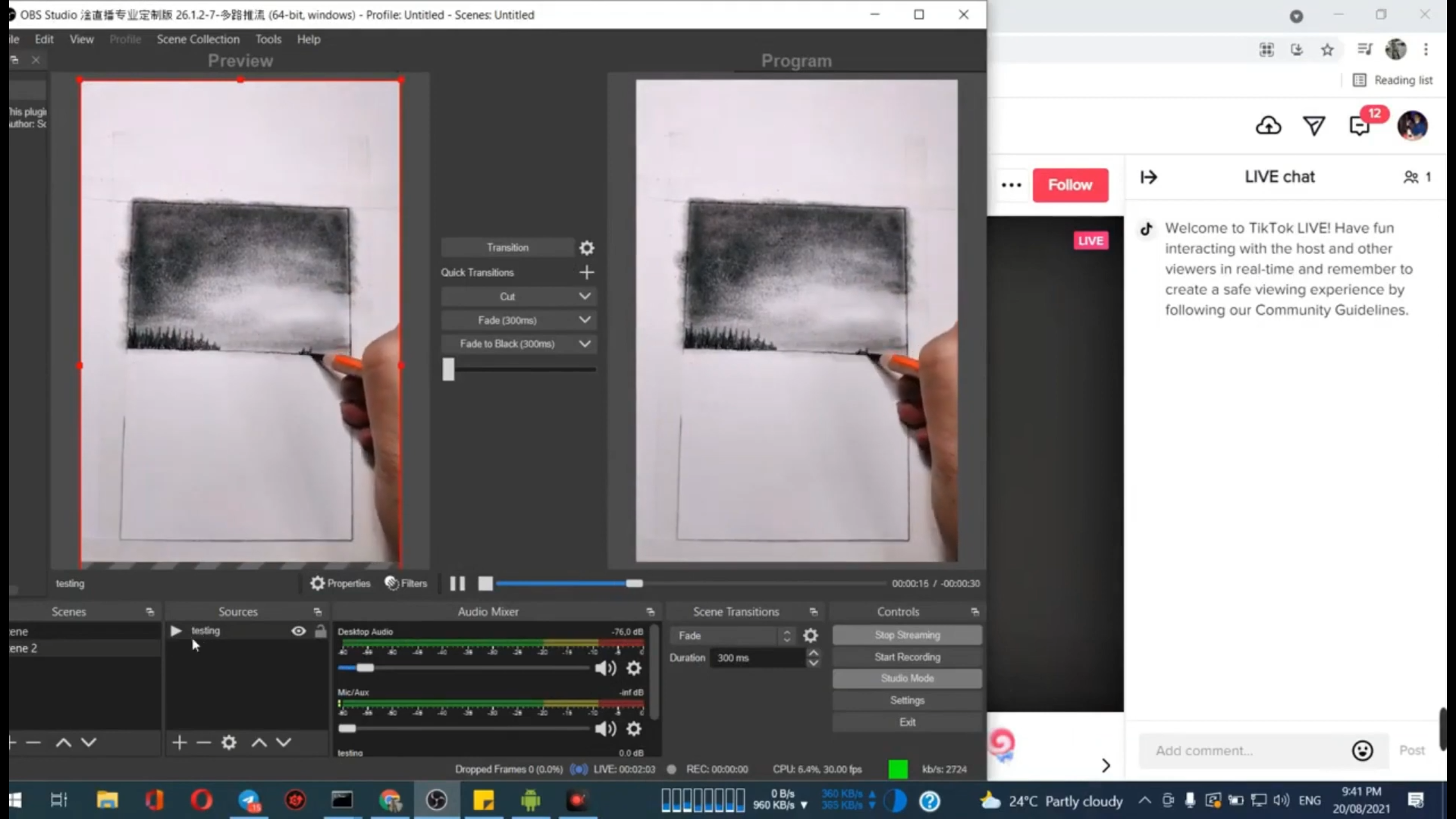 👉 Live Stream on Tiktok with OBS step-by-step that must follow:
---------------------------------------
1. Install OBS live stream on your computer (Click Download our OBS Here)
2. Install App 淦直播 Gan Live on your phone (Click Download 淦直播 Gan Live App Here)
3. And Install Tiktok app same as mobile phone
👉 How does it's work?
----------------------------------------
Step 0: Open your OBS in your PC then Set your stream => Setting => Stream => Choose Custome server (hang it on here will return on step 4)
Step 1: Log in Tiktok account that has a live stream button, click Go LIVE
Step 2: Close Tiktok then clear cache
Step 3: Open 淦直播 Gan Live then click on Rocket after clicking on Crystal.
You will get the 7 code pop up on your phone screen
Back to your OBS
Step 4: Fill it by
- Server: GZB
- Stream Key: (7digit number pop up on your screen)
On your phone screen click ok
Step 5: Click on button 主播不在线点我 (#3)
👉 Check your stream on the web and then enjoy your custom live from OBS. Enjoy!
** This Software will work only with TikTok Account that has Live Button (Supported Country Only).
Only 30$ for 1 month (Professional)
🔥 Payment Methods 🔥
Paypal: Click Here Contact Supporter
Payeer: P1047457537
Perfect Money ($): U27867742 , E28248859 (Euro)
Advcash: U 5870 1456 1228
BTC: 39nv2McW5v6jfSHY7y4fWkfSCSEMRv6uRv
LTC: MDRM9MBqJFkjzVRM7yhMNUZeHNTDnb6JzV
BCH: bitcoincash:qqakzjftsrrgpjppnn84ljkum0jaqt8kduhuyxp4lu
ETH (ERC-20): 0xa6ef63bd35ed359a4852fb4336317dd9c85ea34c
USDT (TRC-20): TRBnmFP8f7dug5xiKtwGWPxXC8JudgiTcx
USDT (ERC-20): 0x307617884c441337fd74F007768740af4954Bf89
After making payment, please join this telegram group @TikTokLiveStream and screenshot your receipt. You will get the QR Key from our supporter immediately.