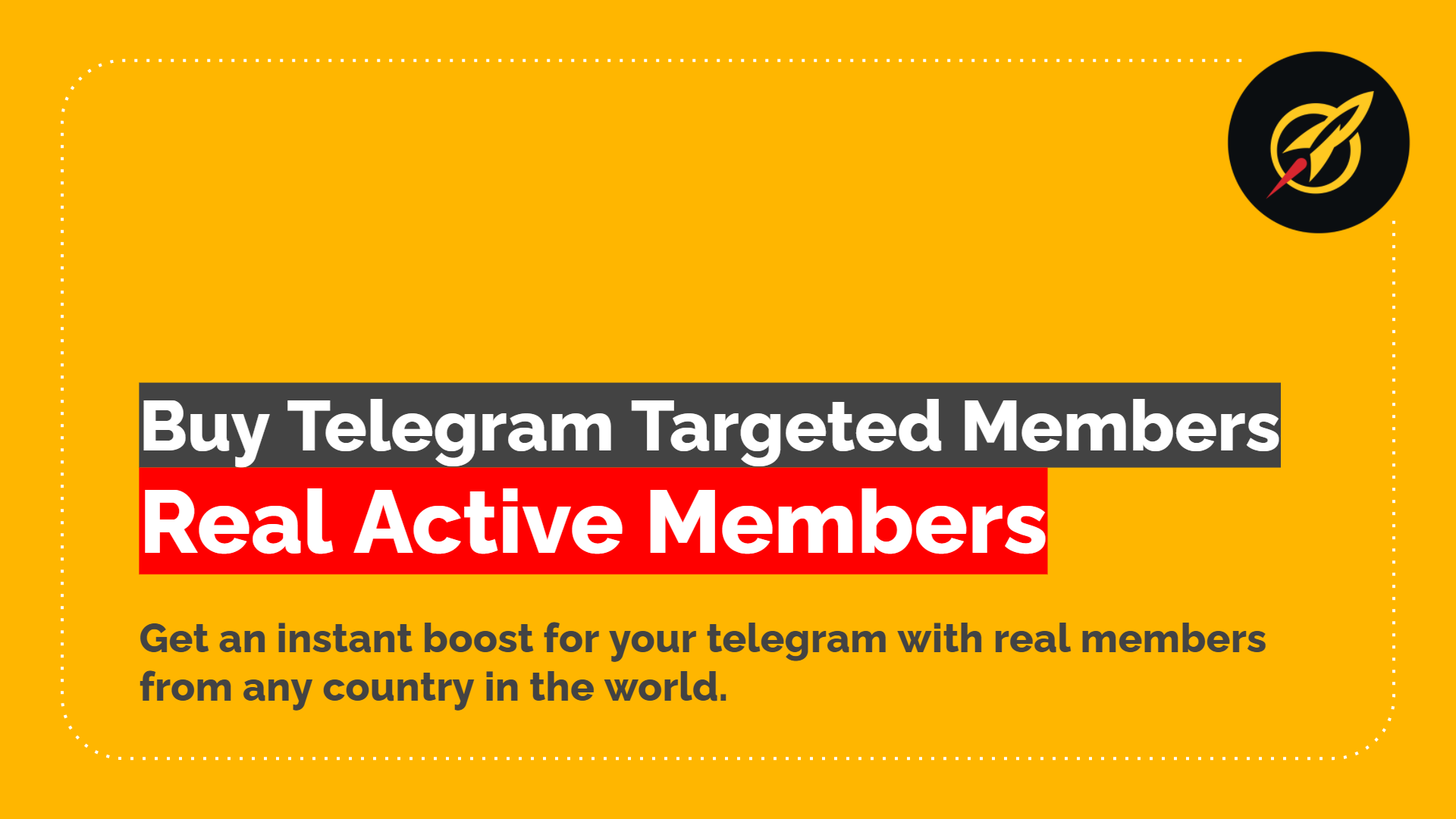 Buy Real Active Telegram Targeted Members
Buying Telegram Channel and Group members became one of the most popular and effective ways to promote Telegram business. With real Telegram members, you can instantly boost your channel, add thousands of Telegram members, gain trust from users, increase your sales and build a community. Adding a big amount of members can boost the organic growth of the Telegram Channel or Group. The more members you have, the higher chance for new organic users to join too.
When your group has a larger number of members, your business will thrive. In these groups, you can give a general overview of your product and service and create the space for your audience to ask questions and get answers.
Connect Customers To Your Brand
Get an instant boost for your Telegram with real members from any country in the world.
🔥 OUR BEST PRICING 🔥
🟡 Telegram 1,000 Targeted Members = 45$
★ Telegram 2,000 - 4,000 Targeted Members = 40$ per 1,000 members
★ Telegram 5,000+ Targeted Members = 38$ per 1,000 members
★ Telegram 10,000+ Targeted Members = 35$ per 1,000 members
Notice: the more you order, the more discount you will get.
🟡 TIPS & IDEAS
--------------------
Our system will invite targeted users to your group, then you will get users who are real and active. There is a possibility of user drop which is about at least 10%, the higher your management on the group and the more attractive and quality your content, the lower the user drop.
Everyone has the power to make decisions, but it's your job to manage the group properly and talk to new users and convince new people who have just joined by posting new, quality content.