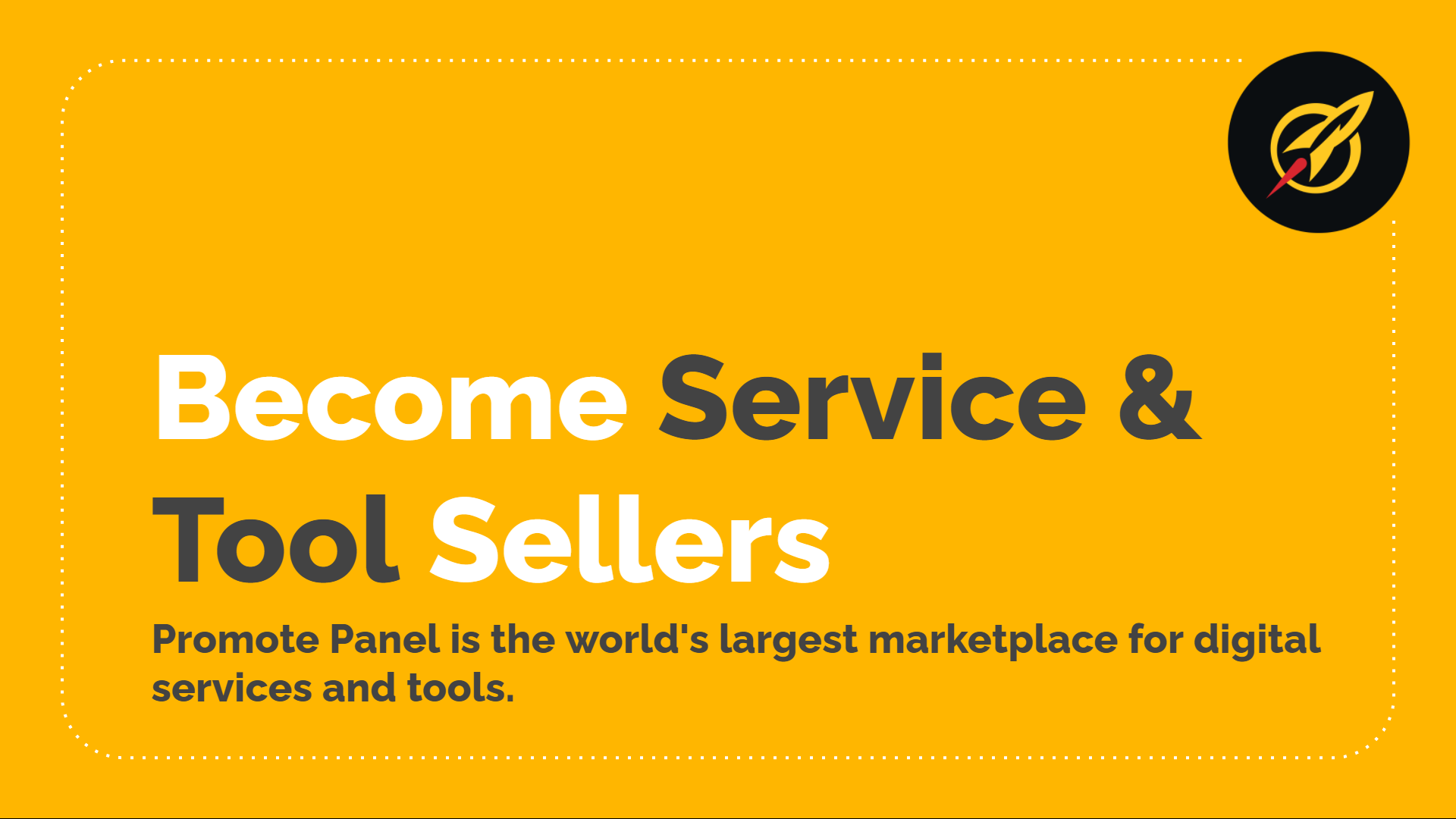 Become Service & Tool Sellers in Promote Panel
Promote Panel is the world's largest marketplace for digital services and tools. If you have a tool or service in hand, you can sell it in our panel with another thousand sellers and make money while you're at it. In the Promote Panel, there are about a hundred active buyers who are from diverse countries, mostly from Cambodia.
Whether you are a graphic designer, YouTuber, programmer, content writer, translator, or voice-over artist, Promote Panel has the place for you. Below, you will find a series of videos explaining what you need to do to start selling on the Promote Panel.
Where There's Promote Panel, There's A Way.
Promote Panel will provide various ways and huge benefits to boost sales for you.
Assist in generating sales with all-time customer support (Telegram Group & Channel)
Design & create full demo videos as a selling tool (

Free Updates

)
Free a professional blog post with a compelling paragraph.

Build more customers daily

with various platforms (Facebook, Telegram, Youtube)
Provide marketing strategies to create demands in the market (

Free Consultation

)
8$ for 1 month (30% Commission)
0$ for 1 month (60% Commission)
*Rule: require to deposit 30$ for registration ( get back your money after 5 months contract )
Please check out the video below for further understanding.